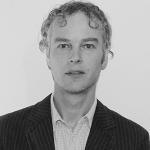 Dr. Kees van der Geest is human geographer, specialized in studies of migration, environment, development, livelihood and climate change (vulnerability, impact, adaptation, loss & damage). He has extensive fieldwork experience, mostly in Ghana (5 years), but also in Burkina Faso, Vietnam, Bangladesh, Nepal and Bolivia.
Currently he works as Associate Academic Officer at UNU-EHS in Bonn. He coordinates the work on "Loss and damage associated with climate change impacts" and manages a 5-year research-to-action project about livelihood resilience in Bangladesh.
He likes to believe that his work on loss and damage in rural Africa and Asia – with Dr. Koko Warner and national research teams from 12 countries – influenced the establishment and focus of the UNFCCC Warsaw International Mechanism (WIM) for loss and damage.
Dr. van der Geest studied at the University of Amsterdam and the University of Sussex. His Master's thesis about adaptation to climate change in Northern Ghana (2002) and his PhD thesis about migration-environment linkages in Ghana (2011) were published as monographs by the African Studies Centre. Five chapters of his PhD thesis, and newer work on loss and damage have been published in international journals.
Before joining UNU-EHS, Dr. van der Geest worked as lecturer and researcher at the University of Amsterdam, researching Participatory Assessment of Development (PADev) project (2008-2012) and lecturing on human geography of developing countries; international development studies; environment and sustainable development (2006-2009).
Dr. van der Geest did independent consultancies for the Royal Tropical Institute (2009), FAO (2010), CARE International (2011), DFID Ghana and the Foresight programme of the UK Office for Science (2012). For UNU-EHS, he worked on projects funded by the Climate and Development Knowledge Network (CDKN), the Asia-Pacific Network on Gobal Change Research (APN), Munich-Re Foundation, United Nations Environment Program (UNEP), CARE International, and the Deutsche Gesellschaft für Internationale Zusammenarbeit (GIZ).
He also made two award-winning short documentaries, set in Northern Ghana. The documentaries were screened at over 20 international film festivals and have been watched over 1,000,000 times online.