2015•01•16 Kuala Lumpur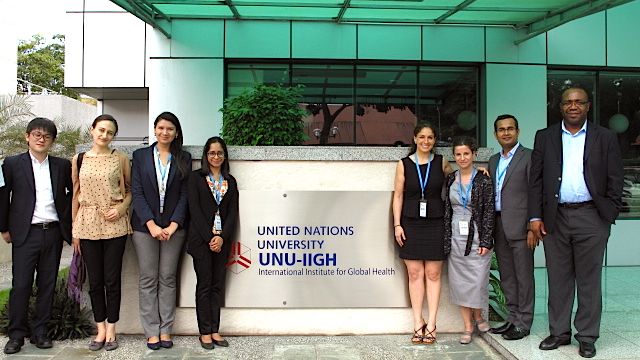 The UNU International Institute on Global Health (UNU-IIGH) has warmly welcomed the Focal Points of the UNU Migration Network, who arrived in Kuala Lumpur, Malaysia, to join the 5th Official Meeting of the Network, which took place on Monday, 12th January 2015. At the 5th Meeting, there were 6 Focal Points, as a new member has joined the Network: the UNU Institute for the Advanced Study of Sustainability (UNU-IAS).
In this occasion, the Focal Points of the 6 Institutes currently composing the UNU Migration Network have discussed the organization and development of a variety of forthcoming activities: an event which will take place in May in Paris on Prejudice, Discrimination and Extremism; the organization of the 6th Official Focal Point Meeting which will be held in Barcelona in June, together with a symposium on Migration; the launch of a new research project on climate-induced migration; the organization of a section on International Migration and International Security within the 9th Pan-European Conference on International Relations "The Worlds of Violence" of the European International Studies Association (EISA), which will be held in Giardini Naxos, Catania, Italy, on 23th-26th September 2015; a series of expertise exchange between the members of the Network in the forthcoming months, through collaboration in terms of lectures, seminars and focus groups and workshops on migration.
Do check constantly our website to stay informed about our activities!